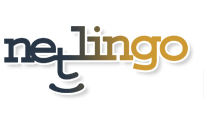 Well, I have not posted anything much since I finished the Web 2.0 course, mainly because my Uni work was starting to mount up! In one of my previous postings, I was amused by the term 'troll' in social networking. As luck would have it, my
NetLingo
Word of the Day for today was TROLL - ha ha! I subscribed to NetLingo some time ago as a lazy way of keeping up with new internet terms. Anyway, back to the trolls!
troll (a.k.a. trolling)
Online it originally meant the act of posting a message in a newsgroup that is obviously exaggerating something on a particular topic, hoping to trick a newbie into posting a follow-up article that points out the mistake. In general, to "troll" means to allure, to fish, to entice or to bait. Internet trolls are people who fish for other people's confidence and, once found, exploit it. Trolls vary in nature; here are four types of online trolls:
Playtime Trolls: an individual plays a simple, short game. Such trolls are relatively easy to spot because their attack or provocation is fairly blatant, and the persona is fairly two-dimensional.
Tactical Trolls: This is where the troller takes the game more seriously, creates a credible persona to gain confidence of others, and provokes strife in a subtle and invidious way.
Strategic Trolls: A very serious form of game, involving the production of an overall strategy that can take months or years to develop. It can also involve a number of people acting together in order to invade a list.
Domination Trolls: This is where the trollers' strategy extends to the creation and running of apparently bona-fide mailing lists.
Thanks NetLingo! Find NetLingo at
http://www.netlingo.com
.